I was up late again last night and I have no excuses! Once the urge hits me, I must scrap!
I did 3 layouts last night and finally finished the Rome section of our Italy trip. I really like the first layout of St Peters. I don't use pastels that much and I love the colors of this kit. I am a bit scared that we only spent 2 days there and I have 7 pages. Don't want to know how many pages the rest of the trip is going to take!! Yikes!
Anyway, I love getting feedback so let me know what you think!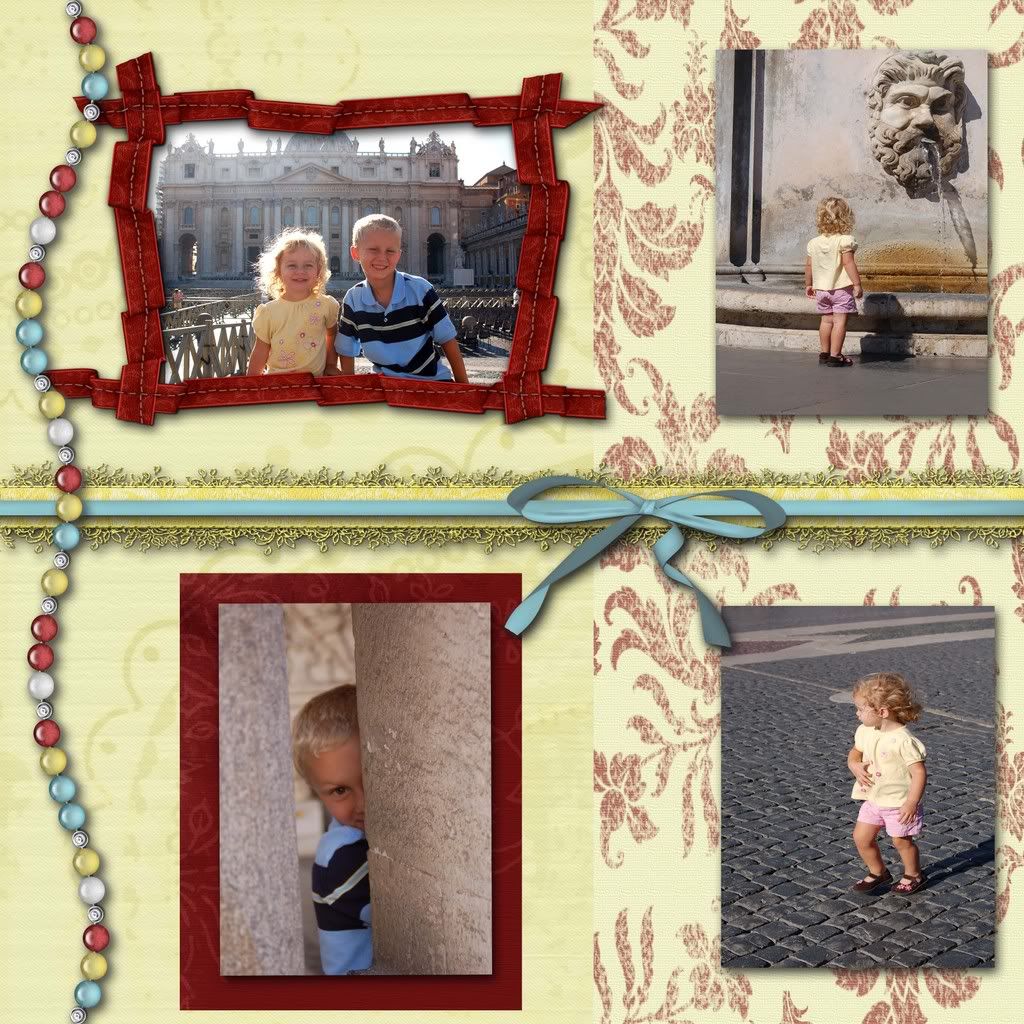 Welcome Kit courtesy of the DSP Designers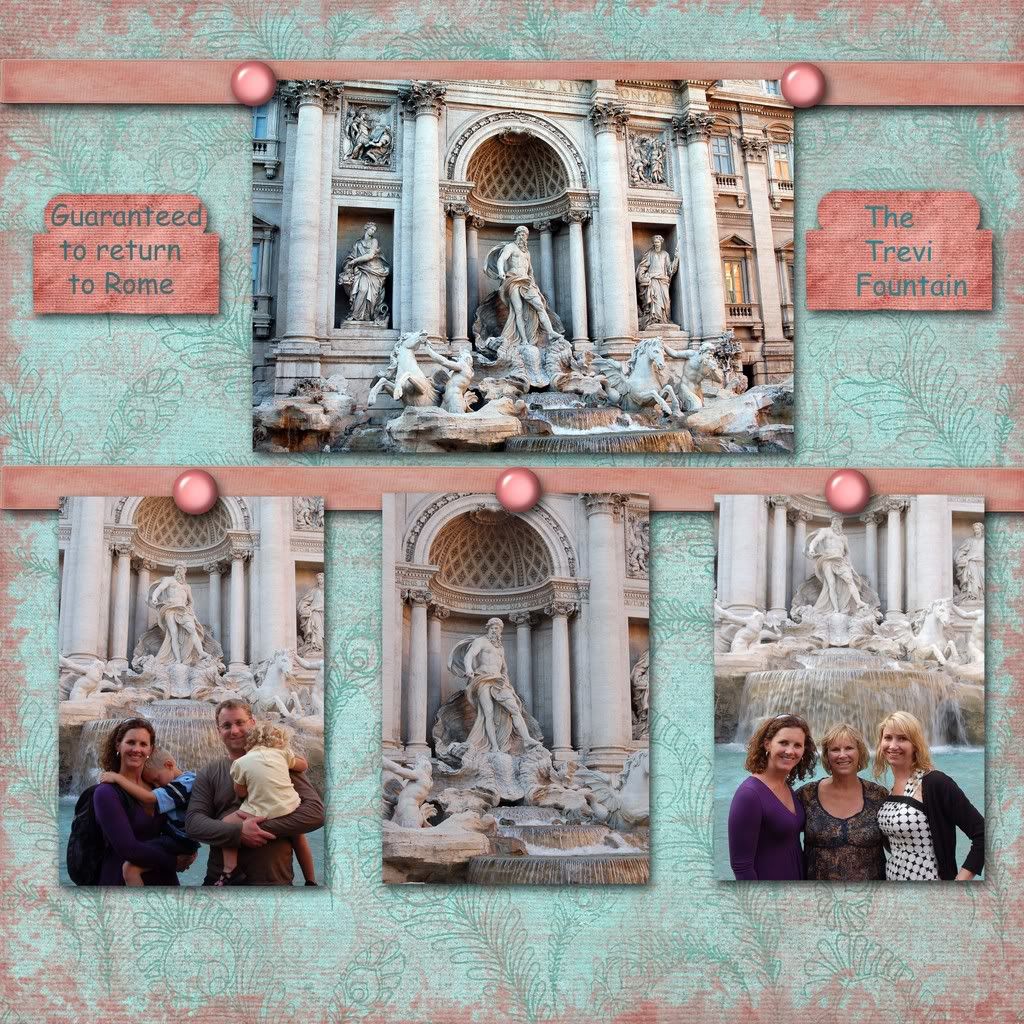 Breathe kit courtesy of J Baechtold